Written by staff at Business View Magazine
Business View Magazine interviews Drew Griffin, City Manager of Florence, SC, as part of our focus on redevelopment initiatives of American cities.
In March 2017, the City of Florence, South Carolina and Florence Downtown Development, a non-profit organization devoted to revitalizing and restoring civic pride in Downtown Florence, released a new community brand: "Full Life. Full Forward." This new tagline was chosen to reflect a city that is full of energy and potential; a progressive and diverse community that is attracting new industry and residents, and providing more opportunities and amenities for its population of 40,000.
Situated in the historical "Pee Dee" region of northeast South Carolina, early settlers in the area practiced subsistence farming and produced indigo, cotton, naval stores, and timber, which were shipped down the Great Pee Dee River to the port at Georgetown and exported. In the mid-19thcentury, the town became the junction of three major railroad systems: the Wilmington and Manchester, the Northeastern, and the Cheraw and Darlington. Gen. W. W. Harllee, the president of the W&M, built his home at the junction, and named the community "Florence" after his daughter.
During the Civil War, the town was an important supply and railroad repair center for the Confederacy. After the war, Florence, South Carolina grew and prospered, using the railroad to supply its cotton, timber, and by the turn of the century, tobacco. The City of Florence was chartered in 1871 and incorporated in 1890. During the 20th century, industry grew, especially after World War II, when Florence became increasingly known for textiles, pharmaceuticals, paper, and manufacturing, in addition to agricultural products.
Although the importance of the railroads began to decline in the last half of the 20th century, the role of transportation remains a prominent thread in the tapestry of the city's development. From the 1950s through the early 1970s, Florence's midpoint location between New York and Miami made the city a popular stop for motorists using US Highway 301. Today, situated at the intersection of interstate highways I-95 and I-20, the city continues to attract travelers from the nation's busy eastern corridor. Its strategic location, coupled with the recently expanded air service offered by its regional airport, allows Florence, South Carolina to maintain its role as a transportation hub for the southeast.
Florence also has a diverse industrial base, with a number of Fortune 500 companies, such as General Electric, Thermo Fischer Scientific, Otis Elevator, and Honda Motors. And because of its location at the juncture of two Interstates, the city and its outskirts host approximately 5,000 hotel rooms – the highest number of any location on I-95. It also has two large hospitals – the Carolina Hospital system and the McCloud Healthcare system, which, together employ about 8,500 people; and a broad mix of retail, restaurant, and entertainment venues.
Today, as its new tagline suggests, Florence, South Carolina is moving forward aggressively with many projects and initiatives. City Manager, Drew Griffin reports on several of them, beginning with its recent downtown revitalization efforts. "The downtown core started a very intensive redevelopment phase approximately five to seven years ago, which has resulted in approximately $300 million of public and private investment," he begins. "The public side of that investment includes a performing arts center, a museum, our first parking deck, significant green space, and public spaces within the area defined as our historic downtown, which includes small pocket parks with formal plazas and place-making amenities where people can gather and socialize."
"We are getting ready to open our second hotel project, downtown," he continues. "The first, Hotel Florence, was completed about four years ago. It's a boutique hotel built into an old, historic, four-story building with approximately 70 rooms. It was a $7 million renovation, privately funded, that used tax credits and federal and state incentives. The second hotel is opening in February. It is a Hyatt Place Hotel with 100-plus rooms. The city was able to assemble the land for that private investment project at approximately $15 million."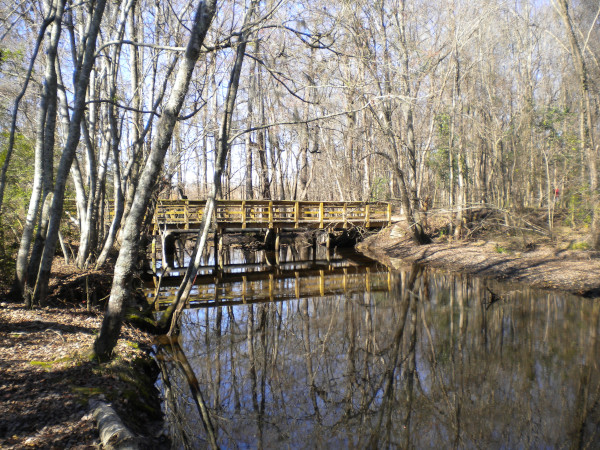 Over the past few years, the city has also seen the opening of its first downtown brewery and about seven new restaurants. So, local brews, food, and entertainment are all very central to Florence, South Carolina's downtown redevelopment. Taking advantage of all these new venues the city hosts, through the Downtown Development Corporation, up to 22 special events a year. "Those typically draw between two and five thousand participants," Griffin reports. "Those events are all very popular and very diverse, with a very festive environment. So, downtown is doing extremely well. It has won two economic development municipal achievement awards, which, in our state, we call the Joe Riley Economic Development Awards, hosted through the State Municipal Association. We have won two of those, and we have won some type of municipal achievement award the last six years in a row."
As the downtown continues to thrive, the city is also working to revitalize several adjacent neighborhoods. "You certainly want to look at your neighborhoods that have been moving in the wrong direction and have not been seeing the development that some of your other subdivisions have," says Griffin. "So, about three-and-a-half years ago, the city began an incentive-based, public/private residential project in three core neighborhoods. That redevelopment effort is resulting in new housing and market stability where there was none." Griffin adds that each of those neighborhood projects contain significant public improvements, including new streets with new curbs and wide sidewalks, landscaping, and bike lanes; new or upgraded elementary schools; and significant redevelopment of neighborhood parks.
"The city has just closed on a $15 million park improvement fund," Griffin notes. "About half of those funds will go into neighborhood park improvements, investing in buildings and existing infrastructure, putting in roofs, redesigning bathrooms, fixing basketball courts, doing fencing, and building playgrounds and two community centers that, historically, have not had a neighborhood center. About $7 million of that money is going into a professional level track and a new baseball complex that will host our little league and travelling baseball players. Associated with those projects is about $2 million that we're investing in street and trail connectivity, which will go to tying these parks together with pedestrian access points and some bike paths to carry our trail system an additional two miles within the city's urban area."
Florence has also spent funds on its recreation programs. "We recently completed three recreation projects with assistance from the Bruce Lee Foundation and a couple of other partners," he adds. "We have built a $7 million tennis complex; we recently completed a $4.5 million, three-court gymnasium with administrative offices; and we have recently finished a $9 million soccer complex. We intend to connect our existing trail system to our soccer complex in a 100-acre park. So, once you get to the soccer complex, you'll have a three-mile, certified trail that people can access for running events, or just simply to enjoy. It will be an extension of our 10-mile trail system that is working towards the downtown."
Another project on the drawing boards is a downtown transportation hub to be created in conjunction with the Pee Dee Regional Transportation Authority. "It will bring people from all over the city, and outside the city, to a location in the middle of our urban area, where they can move to a free shuttle that can take them to medical facilities, city, county, and state offices, and a new farmers market that is currently under construction," Griffin states. "That farmers market is adjacent to a potential, unnamed public/private redevelopment effort that could be anywhere from $50-$70 million. The public portion is the assemblage of land, providing ingress, egress, and some parking; the private side of that would be a very significant commercial mixed-use development that could involve residential, a hotel, owner-occupied housing, and/or a restaurant/office complex."
According to City Planner, Jerry Dudley, much of Florence's revitalization efforts are aimed at attracting new residents and holding on to the ones it has. "We know that quality of life and livability is what attracts folks to the area and keeps our young folks in the area," he avers. "We do have a bit of trouble holding onto young folks in town. So a lot of the improvements, especially in a vibrant downtown, are put in place to help keep those individuals here or make them want to come back after college."
"So there's lots to do," Griffin echoes. "In the last seven years, we've really reached to make our community more welcoming and we are really pushing the concept that we want a child to grow up in Florence, go to college in the region, and be able to come back here and raise a family and enjoy the high level of amenities that we have as they age. We are a growing and very diverse community. And we are being recognized across the U.S., and, particularly, regionally, as a community moving in the right direction. And that goes to our logo: 'Full Life. Full Forward.'"
To read the full article on Business View Magazine's website, click here.
https://www.flochamber.com/wp-content/uploads/2019/04/bus-view-PAC.jpg
384
1170
Bailey Avent
/wp-content/uploads/2015/11/Web-redesign-300x121.png
Bailey Avent
2019-04-30 12:22:49
2019-04-30 12:22:50
FLORENCE, SOUTH CAROLINA – FULL LIFE. FULL FORWARD.